Discharge Hoses are mainly installed in the main pipeline of the dredger and widely used in the dredging project. They are used to convey mixtures of water, mud and sand. Discharge hoses apply to the floating pipelines, the underwater pipelines and the onshore pipelines, they are important parts of dredging pipelines.
CDSR supplies the following main types of Discharge Hoses:
A Discharge Hose is composed of rubber, textile and fittings at both ends. It has the characteristics of pressure resistance, tensile resistance, wear resistance, elastic sealing, shock absorption, and aging resistance, especially its good flexibility. Discharge Hoses can be alternately connected with the steel pipes to form a discharge pipeline. The pipeline can be turned to different directions through the appropriate bending of Discharge Hoses, so that the pipeline can be repeatedly bent and stretched on the water, and can also adapt to various landforms. This ensures that the pipeline can stably convey materials like the mixture of water, mud and sand under different conditions.
The CDSR Discharge Hoses are suitable for use in areas where ambient temperatures ranging from -20℃ to 50℃, and can be used to convey mixtures of water(or seawater), mud, clay and sand, ranging in specific gravity from 1.0 g/cm³ to 2.0 g/cm³. But common Discharge Hoses are not suitable for conveying gravel, flaky weathered rock or coral reefs.
CDSR is a leading manufacturer of large bore rubber hoses in China, specializes in the design and manufacture of rubber hoses for dredging and other applications, CDSR is in the position to design and manufacture customized rubber hoses as per the requirements of the users or specific working conditiongs. CDSR has over 40 years experience in the manufacture of large bore rubber hoses, and has produced more than 150000 different rubber hoses with bore diameters ranging from 80mm to 1300mm since its establishment. The dredging rubber hoses designed and produced by CDSR has stood the test in various dredging projects and widely applied all over the world.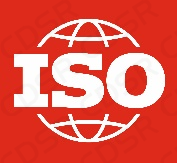 CDSR Discharge Hoses fully comply with the requirements of ISO 28017-2018 "Rubber hoses and hose assemblies, wire or textile reinforced, for dredging applications-Specification" as well as HG/T2490-2011

CDSR hoses are designed and manufactured under a quality system in accordance with ISO 9001.
Write your message here and send it to us