Floating Hoses are installed on the supporting main line of the dredger and are mainly used for floating pipelines. They are suitable for ambient temperatures ranging from -20℃ to 50℃, and can be used to convey mixtures of water(or seawater), silt, mud, clay and sand. Floating Hoses are one of our main products.
A floating hose is composed of lining, reinforcing plies, flotation jacket, outer cover and carbon steel fittings at both ends. Due to the unique design of the built-in flotation jacket, the hose has buoyancy and can float on the water surface no matter in an empty or working state. Therefore, the Floating Hoses not only has the characteristics such as pressure resistance, good flexibility, tension resistance, wear resistance, shock absorption, aging resistance, but also has floating performance.
According to the different positions, functions and buoyancy distribution of the pipeline, various functional Floating Hoses are available, such as Full Floating Hose, Tapered Floating Hose, etc.
According to the buoyancy characteristics, Steel Pipe Floating Hose and Pipe Float are developed.
With the development of floating hose technology, various functions can be added to the Floating Hoses and maximize their stable conveying capacity. As a result, an independent floating pipeline composed of floating hoses is generated, which is connected to the stern of the dredger. Such floating pipeline can greatly improve the conveying efficiency, last longer in use, and greatly reduce the maintenance cost.
CDSR is the first manufacturer of Floating Hose in China. As early as in 1999, CDSR successfully developed the floating hose, which were put into trial in Shanghai dredging project, and won praise form the end user. In 2003, CDSR Floating Hoses were used in batches in the reclamation project of Xingang City in Shanghai Yangshan Port, composing the first dredging pipeline of floating hoses. The successful use of floating hose pipeline in this project has made floating hoses quickly recognized and widely promoted in China's dredging industry. At present, most of the dredgers in China are equipped with CDSR Floating Hoses.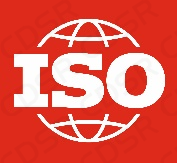 CDSR Floating Discharge Hoses fully comply with the requirements of ISO 28017-2018 "Rubber hoses and hose assemblies, wire or textile reinforced, for dredging applications-Specification" as well as HG/T2490-2011

CDSR hoses are designed and manufactured under a quality system in accordance with ISO 9001.
Write your message here and send it to us