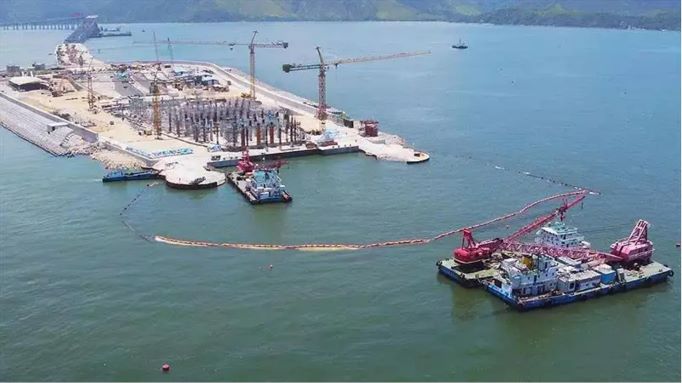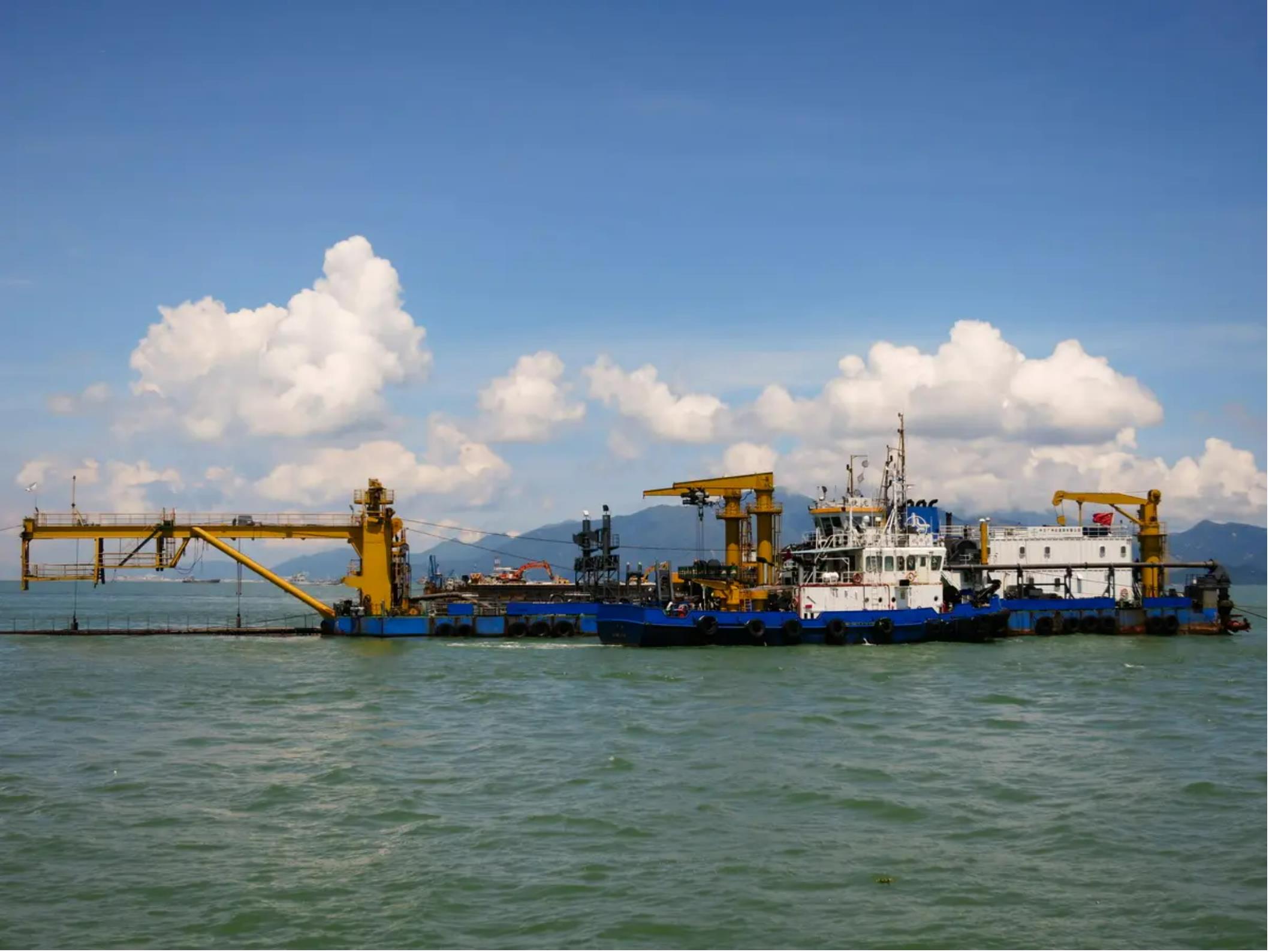 The Φ400mm full floating discharge hoses designed and manufactured by CDSR were specially designed for the "Jielong" Dredger to operate in the construction site of Hong Kong-Zhuhai-Macao Bridge Project in the Zhujiang estuary. The basic requirement of hose design is to adapt to the severe working conditions such as heavy wind and waves, and extremely complex waterway environment.
After the floating hoses arrived at Nansha work area in Guangzhou, it took 5 days to connect them, and then the hose string was towed to the work area of Hong Kong-Zhuhai-Macao Bridge Project for deploying. The test run of "Jielong" Dredger was carried out from September 21 to 23, and the dredging work started on October 20. The hose string has experienced various sea conditions. The user think The CDSR floating hoses fully meet the design requirements and fully adapt to the sea conditions in the work area of the Hong Kong-Zhuhai-Macao Bridge Project. The performance of the floating discharge hose string used in the dredging construction is also basically consistent with the evaluation of the "Evaluation Report of Supporting Hose Type Selection Scheme". The main information of user evaluation is as follows:
1. The floating hose is easy to install, the hose-to-hose joints are well sealed, and no leakage has been found during use, meeting the requirements of environmental protection in the construction area.
2. The performance of the lifting lugs at the end of the hose string meets the design requirements. After the anchor is connected, the lifting lugs have experienced the impact of continuous turbulent tide and wind waves. No deformation or fracture has been found on the lifting lugs.
3. The mechanical properties of the floating hoses are very good, mainly referring to the tensile and bending resistance of the hose in strong wind and waves, and the performance of self recovery after folding or twisting.
4. The buoyancy of the floating hose meets the design requirements, and the floating state of the hoses is stable and well.
---
Date: 08 Dec 2012