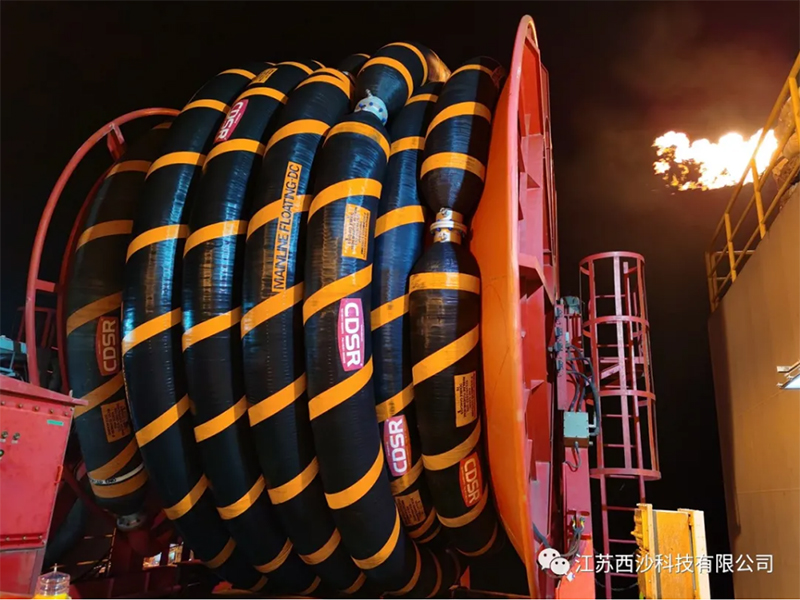 The 20th Offshore China (Shenzhen) Convention and Exhibition 2021, was held in Shenzhen from Aug 5 to Aug 6, 2021. As the first manufacturer of oil hose in China, CDSR was invited to attend the conference and give a keynote speech on the localization of marine oil hose.
CDSR is a company with over 40 years' experience in research and development on rubber hose technology. It is the only company in China that has obtained the certificate of OCIFM-1991 (2007), and it is also the first company in China to obtain the certificate of GMPHOM 2009 (2015). With its own brand "CDSR", CDSR supplies professional fluid conveying hoses for offshore oil and gas industry. Our products are mainly aimed at offshore projects in FPSO/FSO, and can also meet the operation requirements of fixed oil production platforms, jack up drilling platforms, SPM, refineries and wharfs. We also provide services like project scheme study, hose sting configuration design for various applications.
CDSR hoses are designed and manufactured under a quality system in accordance with ISO 9001. CDSR also has implemented and maintains a health and safety management system of ISO 45001 and an environmental management system of ISO 14001. We are committed to providing high-quality and cost-effective products for the oil and gas industry.
---
Date: 18 Sep 2021