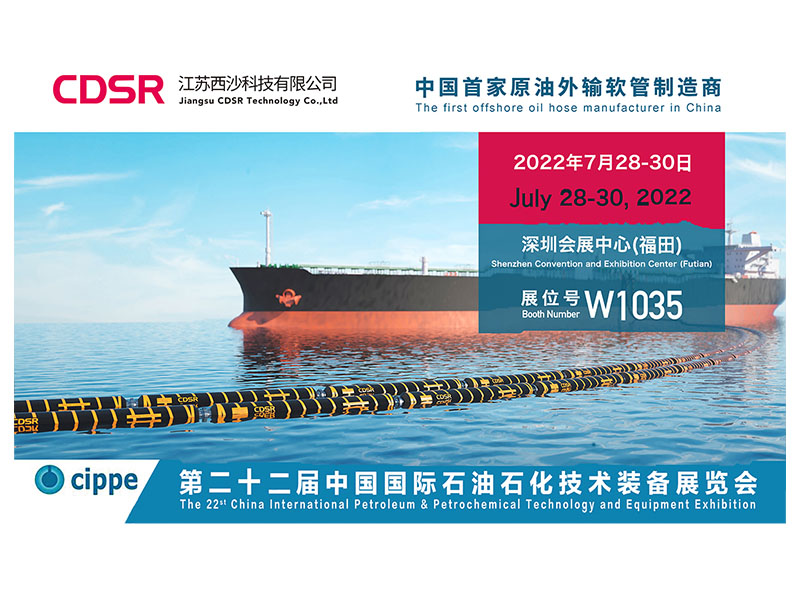 The annual Asian marine engineering event: the 22nd China International Petroleum & petrochemical technology and Equipment Exhibition (CIPPE 2022) will be held in Shenzhen Convention and Exhibition Center (Futian) from July 28 to 30, 2022. The exhibition will be held at the same time as the 12th Shenzhen International Offshore Engineering Technology and Equipment Exhibition (CM 2022), The 22nd Shenzhen International Exhibition on Equipment of Pipeline and Oil & Gas Storage and Transportation (CIPE), The 22nd Shenzhen International Offshore Oil & Gas Exhibition (CIOOE) and other important exhibitions.
CDSR will continue to attend the conference to display its products and technologies, and share with industry partners the experience in the solution design, equipment selection, product testing, engineering installation, field application of the oil loading and discharge system.
We sincerely invite you to visit us at our booth (Booth No.: W1035).
---
Date: 18 Jul 2022